2018 Winter Champions: Butts Over Everything
Welcome to the Melrose Foam League!
We are located south of Santa Monica Blvd. and west of N La Brea Ave., at the Poinsettia Rec Center.
Foam League is coming to Poinsettia Rec on Sundays! Get your co-ed team of 6 ready to play (teams will play with 3 men and 3 women). It's gonna be a 6-week season with multiple matchups per week and a 1-day, 4-hour playoff to conclude the season. We seek to make this a more competitive league and will be playing all games with modified WDBF rules and 7″ foam balls.
Note: While we want everyone to experience Melrose Foam and the advanced level of play, we cannot guarantee spots to free agents who are hoping to play without a team. Grab a friend (or 5) and register today!
Spring 2018 Kickoff: Sunday, April 15th
(No-Sting) Open Gyms: Every Sunday
Open gyms are from 12:30PM-2:30PM. Open to all skill levels and just $5 for two hours!
Game Day: Sundays, 6-week season concludes with a Super Ball Sunday Elimination
Location: Poinsettia Rec Center
Match Times: 2:30-3:30PM or 3:30-4:30PM
Teams: 6 on the court – 3 men, 3 women (w/roster up to 8)
Cost: $60 per player for 6v6 dodgeball (includes 4-hr double elimination playoffs & finals)
After Party:Melrose Umbrella Co.
League Format
6v6 Co-Ed:

Teams must begin every game with 3 guys and 3 girls on the court. No exceptions. Teams who do not satisfy this requirement will begin the game short-handed. Teams may have a max roster size of 8 players.

Waiver Subs:

Teams in need of subs will select from a pool of approved, available players based on their position in the standings. The team positioned lowest in the standings will have the first choice, next lowest will have the second choice, so on and so forth.

Gameplay:

Games will be played with 6 7″ foam balls, one of which will be colored to denote burden (10-second countdown). A female-only neutral zone will be in play. All headshots are an out for the player hit.
Post-Game Party @ Melrose Umbrella Co.!
Join us Sunday after games and get Happy Hour special pricing all night (just mention you're with the World Dodgeball Society)! Dodgeballers get $10 fried chicken sandwiches, $4 tater tots or fries, $7 wedge salad, $8 fernet cremeux, $10 shot & beer or $4 craft lager.
---
League Managers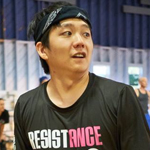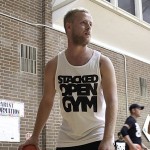 Jeremy LaPeer & Josh Kadish
melrosefoam@dodgeball4ever.com
---
Standings & Schedule
Melrose Foam Standings – Spring 2018

#

Team

Points

Matches Won

Matches Lost

Matches Tied

Games Won

Games Lost

Differential

1

BYEEEE

6

2

0

0

11

3

8

2

Violent Bubble Bath

4

1

0

1

6

5

1

3

Not Great

3

1

1

0

11

6

5

4

Foamosexuals

3

1

1

0

7

7

0

5

Wehoes
3
1
1
0
6
6
0

6

Foamer Simpson

3

1

1

0

5

8

-3

7

Butts Over Everything

1

0

1

1

5

11

-6

8

Floor Dodgeball

0

0

2

0

4

9

-5

 

Rankings based on the following order: overall record points, (win = 3 points; tie = 1; lose = 0), head-to-head play, game differentials and most games won.
Melrose Foam Schedule – Spring 2018

Date

Time

Team

Team

Court

ReFoamer Simpson

 

4/15/2018

2:30p

Floor Dodgeball (2)

Foamosexuals (5)

Stage

Wehoes

 

 

Foamer Simpson (1)

BYEEEE (5)

Potty

Not Great

 

3:00p

Floor Dodgeball (2)

Foamer Simpson (4)

Stage

Wehoes

 

 

Foamosexuals (2)

BYEEEE (5)

Potty

Not Great

 

3:30p

Butts Over Everything (3)

Violent Bubble Bath (3)

Stage

Floor Dodgeball

 

 

Wehoes (4)

Not Great (3)

Potty

Foamosexuals

 

4:00p

Butts Over Everything (2)

Not Great (8)

Stage

Floor Dodgeball

 

 

Wehoes (2)

Violent Bubble Bath (3)

Potty

Foamosexuals

 

4/22/2018

2:30p

BYEEEE

Not Great

Stage

Foamer Simpson

 

 

Foamosexuals

Violent Bubble Bath

Potty

Butts Over Everything

 

3:00p

BYEEEE

Violent Bubble Bath

Stage

Foamer Simpson

 

 

Foamosexuals

Not Great

Potty

Butts Over Everything

 

3:30p

Wehoes

Foamer Simpson

Stage

Violent Bubble Bath

 

 

Floor Dodgeball

Butts Over Everything

Potty

BYEEEE

 

4:00p

Wehoes

Floor Dodgeball

Stage

Violent Bubble Bath

 

 

Foamer Simpson

Butts Over Everything

Potty

BYEEEE

 

** 4/29 – NO LEAGUE GAMES **

 

5/6/2018

2:30p

Floor Dodgeball

Not Great

Stage

Foamosexuals

 

 

Foamer Simpson

Violent Bubble Bath

Potty

Wehoes

 

3:00p

Foamer Simpson

Not Great

Stage

Foamosexuals

 

 

Floor Dodgeball

Violent Bubble Bath

Potty

Wehoes

 

3:30p

Foamosexuals

Wehoes

Stage

Foamer Simpson

 

 

Butts Over Everything

BYEEEE

Potty

Not Great

 

4:00p

Foamosexuals

Butts Over Everything

Stage

Foamer Simpson

 

 

Wehoes

BYEEEE

Potty

Not Great

 

5/13/2018

2:30p

BYEEEE

Floor Dodgeball

Stage

Foamosexuals

 

 

Not Great

Violent Bubble Bath

Potty

Butts Over Everything

 

3:00p

BYEEEE

Not Great

Stage

Foamosexuals

 

 

Violent Bubble Bath

Floor Dodgeball

Potty

Butts Over Everything

 

3:30p

Foamer Simpson

Foamosexuals

Stage

Floor Dodgeball

 

 

Butts Over Everything

Wehoes

Potty

Violent Bubble Bath

 

4:00p

Wehoes

Foamosexuals

Stage

Floor Dodgeball

 

 

Foamer Simpson

Butts Over Everything

Potty

Violent Bubble Bath

 

** 5/20 – NO LEAGUE GAMES **

 

5/27/2018

2:30p

Butts Over Everything

Not Great

Stage

Wehoes

 

 

Foamosexuals

BYEEEE

Potty

Floor Dodgeball

 

3:00p

Butts Over Everything

BYEEEE

Stage

Wehoes

 

 

Foamosexuals

Not Great

Potty

Floor Dodgeball

 

3:30p

Violent Bubble Bath

Wehoes

Stage

BYEEEE

 

 

Floor Dodgeball

Foamer Simpson

Potty

Not Great

 

4:00p

Violent Bubble Bath

Foamer Simpson

Stage

BYEEEE

 

 

Floor Dodgeball

Wehoes

Potty

Not Great

 

** PLAYOFFS/FINALS – DOUBLE ELIM **

6/3/2018

2:30p

8 seed

1 seed

Stage

 

 

 

7 seed

2 seed

Potty

 

 

3:00p

6 seed

3 seed

Stage

 

 

 

5 seed

4 seed

Potty

 

 

3:30p

Semis

 

 

 

 

 

 

 

 

 

 

4:00p

Finals