Welcome to the Tourney Style League!
We're located at the corner of Manchester Ave. and Lincoln Blvd. at the Westchester Rec Center, in the small gym next to the skatepark.
This league is a unique format – new teams are compiled every two weeks – round robin play first week and double elimination the second. New teammates every 2 weeks! Teams are small and mimics tournament play – smaller courts with quick rotation. All games are peer-refereed. This league is catered to players with some court experience, but we welcome anyone open to the challenge!
We're currently on hiatus. Please check back again soon!
Game Day: Tuesdays
Location: Westchester Rec Center (the small gym)
Match Times: 8-10PM with alternating team play
Teams: 6 teams of 12 players – assigned, balanced and randomized every 2 weeks
---

League Managers
Feel free to contact the league managers with any questions, comments or crazy cat GIFs you may have: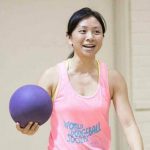 ---

Teams & Updates

All team assignments and bi-weekly champion pics are posted in the league Facebook group: