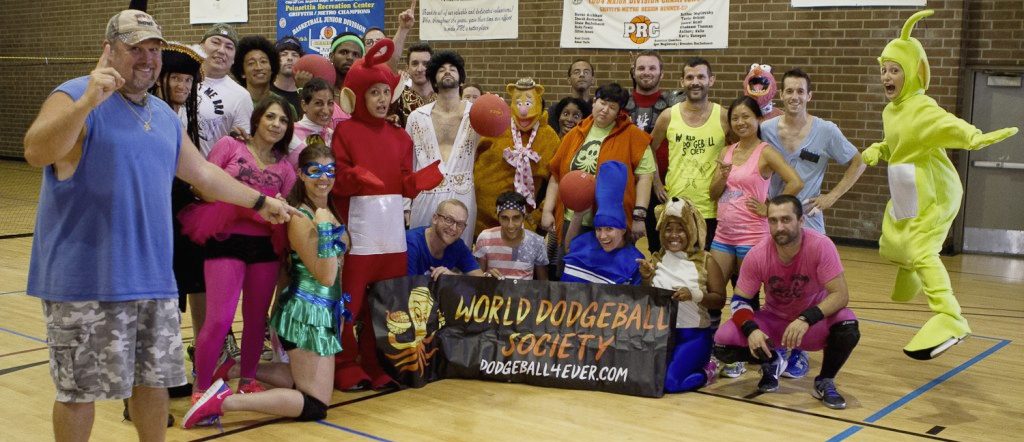 Let's Ball in Luv!
Founded in 2003 by Michael "Handsome" Costanza, World Dodgeball Society is a California-based, community-centered, adult recreational dodgeball league with players from all walks of life. The goal: Have fun, make friends and contribute to the communities in which we live, work and play.
Leagues: From co-ed to women's, competitive to recreational, we have at least one league to suit your playing style. All players must be 18+ to play but everyone is welcome to drop in and watch our games. Visit our league page to find the right fit for you.
Teams: Teams range from 12-20 players on the court, depending on which league you join. Sign up with an entire team of friends or as a solo free agent and we'll be sure to find you a happy home!
Games: All normal co-ed league matches run 50 minutes and are played with the official 7″ no-sting dodgeball of World Dodgeball Society. Our women's league runs two 25-minute matches each night and we host several special mini seasons throughout the year to mix things up.
Open Gyms
Just want to test the waters? Jump in on one of our drop-in open gyms! Open gyms cost just $5 to play for two solid hours and are hosted every weekend and prior to league kickoffs. Players must be 18+.