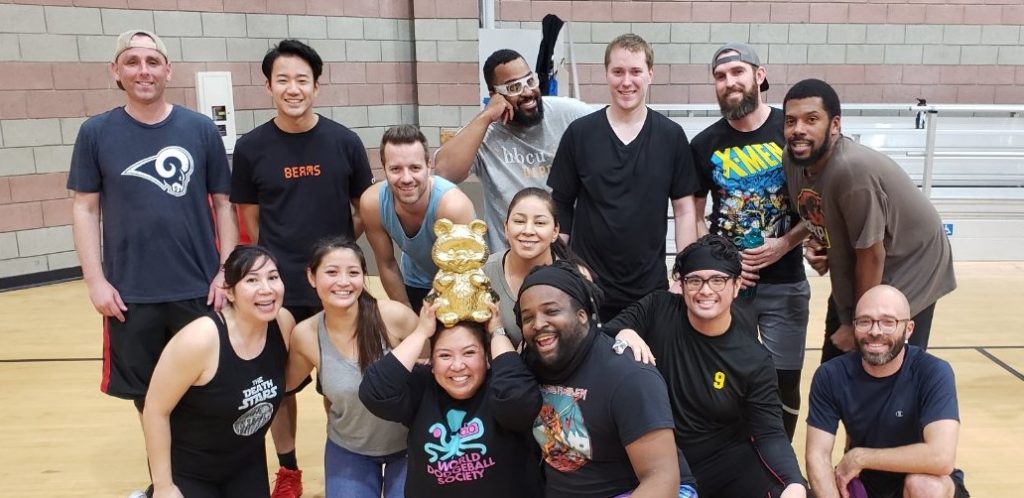 2019 Fall League Champions: Mutha Huggas
Welcome to the Westchester Dodgeball Rec League!
We're located at the corner of Manchester Ave. and Lincoln Blvd. at the Westchester Rec Center, in the big gym next to the skatepark.
This league is very newbie and free agent friendly. We encourage all new players to check out our drop-in open gyms at the start of each season. All games are played with the official no-sting rubber dodgeball of the World Dodgeball Society to sweet tunes all night. Teams are co-ed and fun is mandatory!
Sign up with a full roster of 12, a small group of friends or as a solo free agent to be placed on a team! We host bar games at Prince O' Whales and team costume nights throughout the season.
** All leagues are currently suspended pending COVID-19 news. Stay tuned! **
Spring 2019 Kickoff: February 19, 2020
Game Day: Wednesdays
Location: Westchester Rec Center (the big gym)
Match Times: 8:30-9:30PM
Cost: $58 for 8 weeks
Teams: 12 players max; 3-girl minimum – captains must submit rosters for approval
After Party: Prince O'Whales
Teams, small groups and free agents welcome! Sign up and get your dodgeball on!
---
League Managers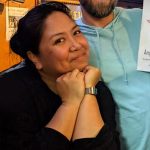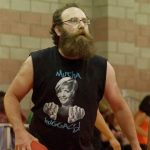 ---
Schedule & Standings
Stay tuned!