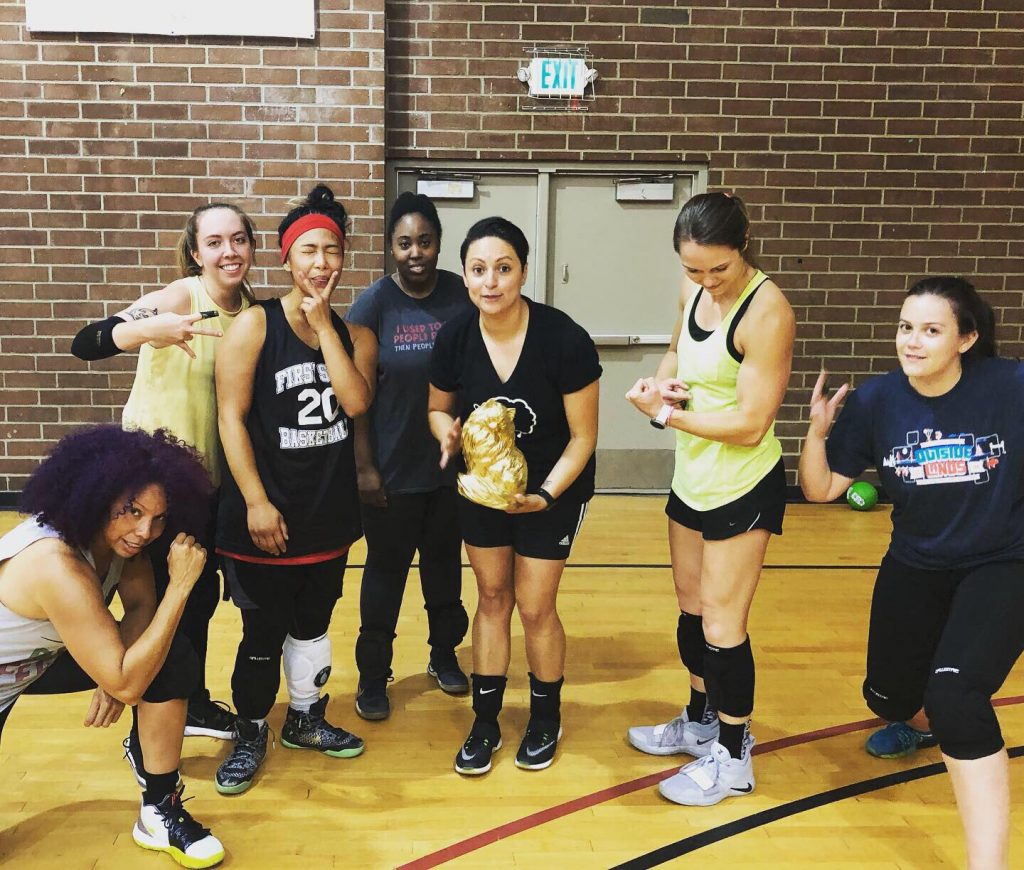 Welcome to the No Boyz Allowed League!
We're located at a new facility this season: First Presbyterian Church of Hollywood.
This is an all-girl dodgeball league and is perfect for newbies and veterans alike. All games are played with the official WDS No-Sting rubber dodgeball and to sweet tunes all night.
No-Sting Season!
4 Weeks of games with no-sting balls!
No-Sting Overview:
WDS no-sting balls
10-second burden
Spring No-Sting 2023 Kickoff: Wednesday, May 17th
Join the League Today ▸▸ To register please venmo @worlddodgeballsociety $40 and be sure to include "NBA" as the note
Player Referral Program
Get $10 off your next season's registration for every new player you refer to No Boyz Allowed. Refer 5 or more players and you score a free season of dodgeball! (Note: New players must write your full name upon registering for the referral to count.)
Join our Facebook group | View the latest league pics
---

League Manager
---

Standings & Schedule
Stay tuned!