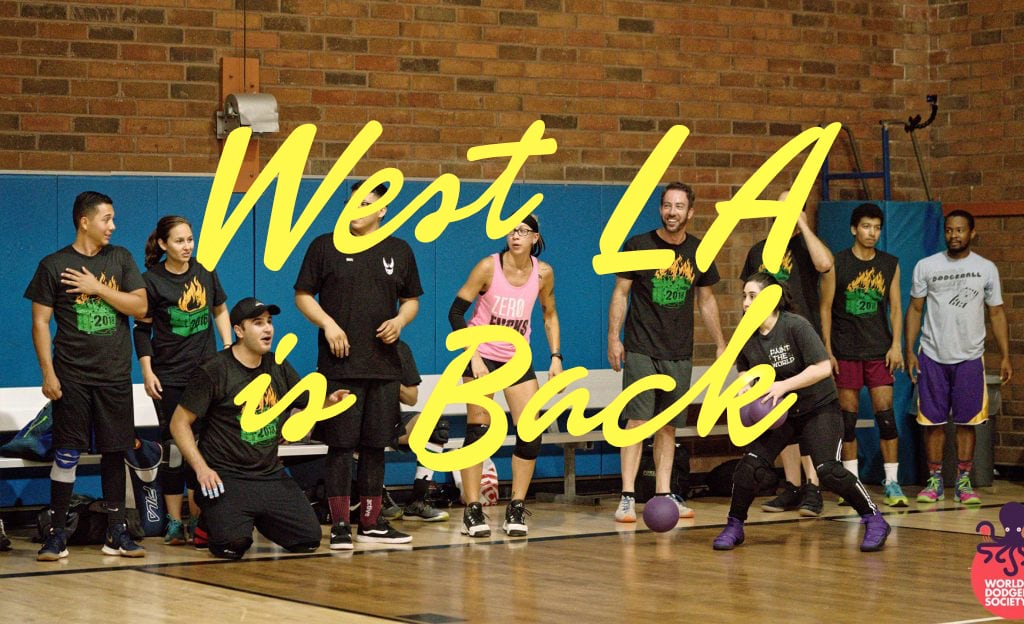 Welcome to the West LA League!
It's with extreme excitement that we announce our first league returning to action is West L.A.!

West L.A. has been one of our most popular leagues for over a decade, and we're excited to return to Stoner Rec for a 6-week league. You'll love the brand new flooring, easy parking, and high-caliber dodgeball!

All games are played at Stoner Rec Center, located on Stoner Ave., between Santa Monica Blvd. and Olympic Blvd.
This league is a bit more competitive but open to players of all levels. We encourage all newbies to check out our drop-in open gym on September 27th from 8-10pm. Sign up solo, with a small group of friends or with a full team (captains can bring a group of 10, w/ a min of 3 females)! All free agents will be distributed amongst the 10 player teams with final team rosters no larger than 16.
Games are played with the official no-sting rubber dodgeball of the World Dodgeball Society to sweet tunes all night. Teams are co-ed with a minimum of 3 women; free agents are welcome!
All players must submit proof of completed vaccination to info@dodgeball4ever.com in order to participate in open gym or league play at least 24hrs prior to attending. Once you are in the WDS Vaccination database you will not need to provide again. Temperature checks will be administered nightly prior to entering the gym. And lastly we will be following state guidelines and masking up this season.
Fall 2021 Kickoff: Monday, October 4th
No Games: October 11th
Game Day: Mondays
Location: Stoner Rec Center
Match Times: 8-9PM or 9-10PM
Cost: $65 per person
Teams: 10 players minimum, 16 maximum. 3:1 male to female ratio
After Party: Busby's West
---
League Manager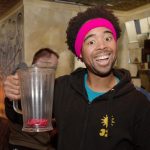 Tory Thompson
---