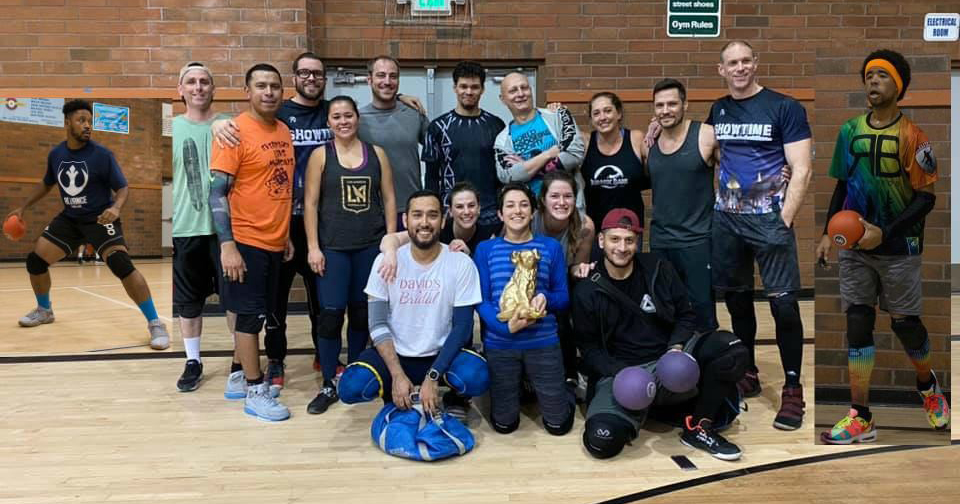 2019 Fall League Champions: The Highlights
Welcome to the West LA League!
All games are played at Stoner Rec Center, located on Stoner Ave., between Santa Monica Blvd. and Olympic Blvd.
This league is a bit more competitive but open to players of all levels. We encourage all newbies to check out our drop-in open gyms at the start of each season or on Sundays at Poinsettia Park 12:30-2:30pm. Sign up solo, with a small group of friends or with a full team! All free agents will be placed on a less than full team.
Games are played with the official no-sting rubber dodgeball of the World Dodgeball Society to sweet tunes all night. Teams are co-ed with a minimum of 4 women; free agents are welcome!
Spring 2019 Kickoff: Monday, February 3rd
No Games: February 17th
Post-Game Party @ Busby's West!
Join us Monday nights after games and get Happy Hour special pricing all night (just mention you're with the World Dodgeball Society)! Dodgeballers get $2 off all drafts, $7 wings, $6 sliders, $5 short rib tacos and tons more – nachos, tots, chili cheese fries and even veggie options. Support Busby's throughout the week with $1 Taco Tuesday, $0.75 Whiskey Wings Wednesday and Bottomless Mimosas Sundays.
---
League Managers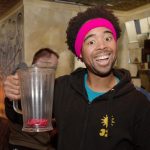 Tory Thompson
---
Schedule & Standings
Stay tuned!